Welcome to Hunter Estates
Established 40 years. Hunter Estates bring to you the finest selection of properties on some of the most desirable streets in London.
In an ever changing market place we consistently provide something very simple; High caliber property for sale and let handled with integrity. To us, it all comes down to balance. We're forward thinking and yet traditional. Personal yet professional. Capable of moving quickly when required but wise enough to take time to do the job right. It's for these reasons and more that Hunter Estates has become widely considered to be the name to trust.
Based in the heart of Westminster and led by Edna Hunter, Hunter Estates is perfectly positioned to offer you the very best property service in the City.
Whether you're buying or selling, letting or renting, all of our team are highly trained property experts. With our years of local knowledge and expertise, we can make finding or selling your property almost effortless.
Featured Sales Property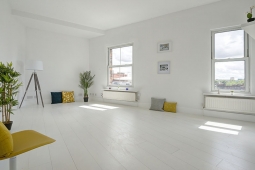 Ashley Gardens, Thirleby Road, London, SW1P 1HN
£895,000.00
Contact Us
Hunters Estates
50 Rochester Row
London SW1P 1JU
Tel: 020 7828 2143